Rinella bay is the only bay located in the harbour area. It is only few meters away from the nearest bus stop (bus number 3 from Valletta) and is easily accessed on foot from Rinella Street or St Rokku Street.
This bay is made of three elements, one can find a quite quay on the left side with a free for all shower at one end, a sandy beach in the middle and rocky area on the right side which is dog friendly. There is a newly built public convenience, three restaurants and take-aways one can visit along the bay.
The views from this bay is spectacular. On one side there is Bighi Hospital (today occupied by Heritage Malta), some ruins of a villa destroyed during World War II and a gun powder depot now occupied by the Scouts. On the other side stands Fort Ricasoli with its majestic door way looking over the bay while opposite the sandy beach one can see on the other side of the harbour, the peninsula of the Capital City, Valletta.
The name of Rinella Street is taken from the name of this bay located in Kalkara, Rinella Bay. The word 'Rnella' is derived from the Italian word 'Arenella', a small arena due to the shape of this bay. At the same time, the gallows used to be located in the furthest point of Kalkara, today stands Fort Ricasoli, known as 'punta delle forche', Gallows point.
This is where the Knights of Saint John used to execute corsairs or other persons rebelling against the same order. This bay served as the arena for spectators that used to go there to watch the hangings.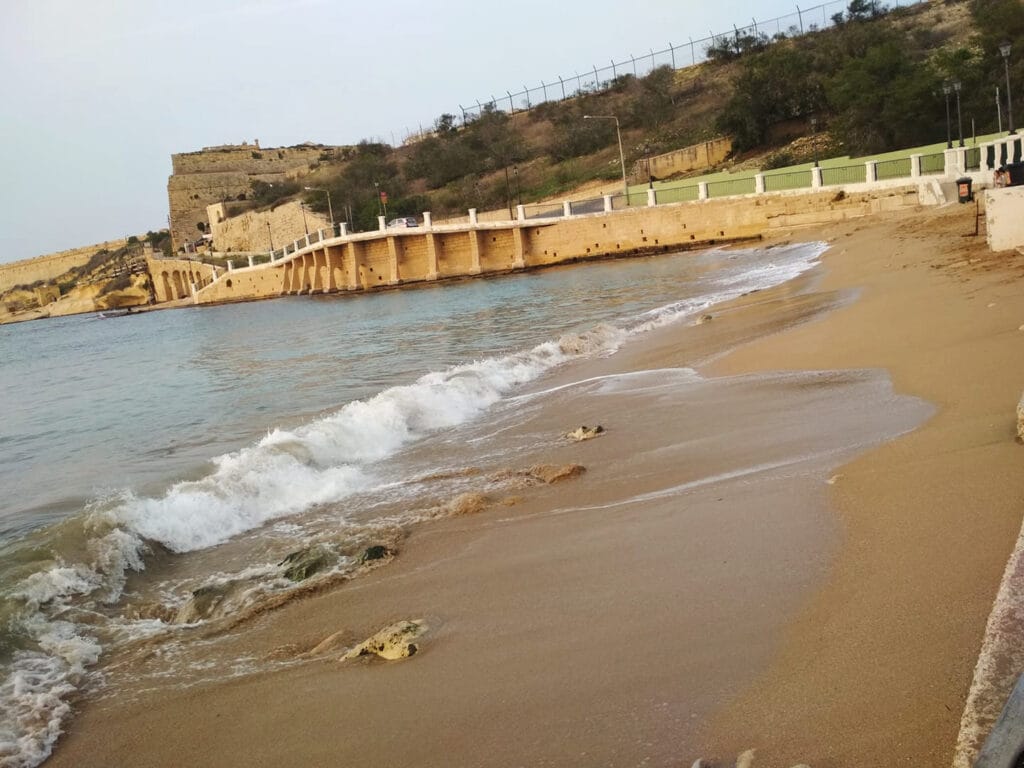 ---
Other interesting attractions nearby